PHOTOGRAPH
THE PORTRAITS FEAT. CIARA MILL, THE SKYLARKS CHOIR AND SOMERSET COUNTY YOUTH ORCHESTRA
PREORDER NOW ON AMAZON / ITUNES AND HELP US GET TO CHRISTMAS NUMBER ONE 2021
We reached number 2 on iTunes in December 2020 with our version of 'Together In Electric Dreams' by Phil Oakey and Georgio Moroder which secured the backing of Stephen Fry, Midge Ure and Matt Lucas, gained national TV and Radio coverage and was released alongside a video containing the images of over 150 people whose lives had been lost during the first nine months of the pandemic. This year, we are releasing a version of Ed Sheeran's song 'Photograph' in aid of Cruse Bereavement Support and in conjunction with the Yellow Hearts Facebook Group. 
TIMELINE OF OUR VERSION OF 'PHOTOGRAPH'
9 Nov 2021
Lorraine and Jeremy have a day of meetings to discuss progress, with representatives of the incredible Cruse Bereavement Support to whom the proceeds of the sales and streams of the record will go, and the Yellow Hearts To Remember Facebook page in conjunction with which the song will be released. Then in the afternoon we had a very successful meeting with our brilliant friend and filmmaker Marianne King to plan the video for the single.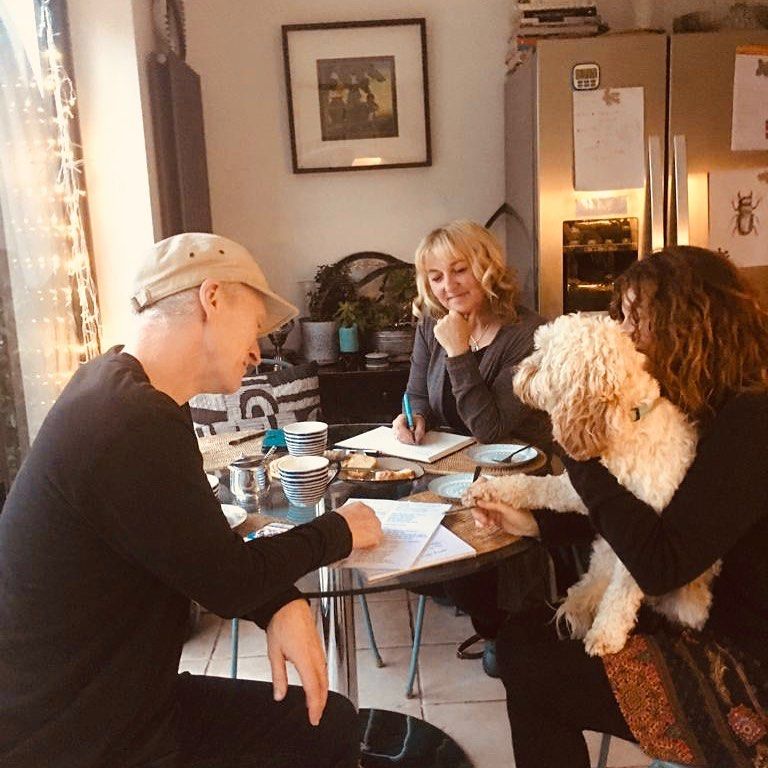 8 Nov 2021
Lorraine and Jeremy are interviewed on two local BBC Radio Breakfast Shows about their cover of the Ed Sheeran song, and BBC Somerset gives the song its world exclusive first play:

BBC Radio Northampton at 7:40am: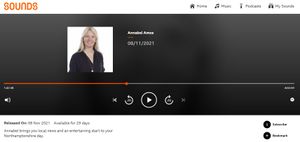 and BBC Radio Somerset at 9:15am: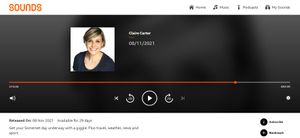 5 Nov 2021
Completely out of the blue, John Lewis reveal they are using their own version of 'Together In Electric Dreams' and it turns out, very surprisingly, to be in a very similar style to The Portraits' version from Christmas 2020 in this year's Christmas ad. As below, we had submitted our version to them in March 2021 in the hope they might like to use our take on the song in conjunction with a future Christmas ad to help us raise more money for the charities supported by our original release.
3 Nov 2021
Wells Voice publishes an article on our Christmas single.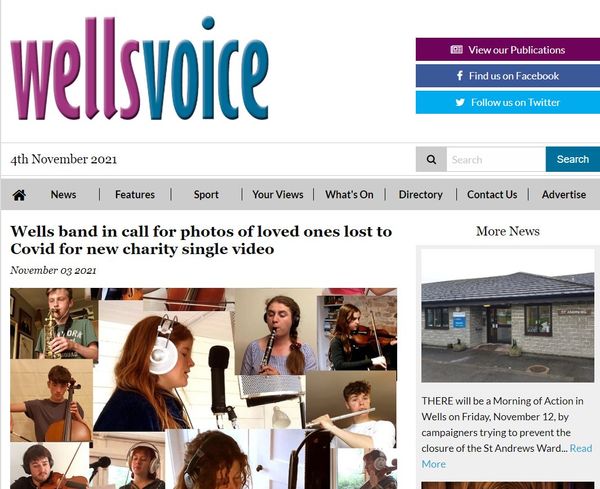 2 Nov 2021
Wells Nub News includes a piece on their website.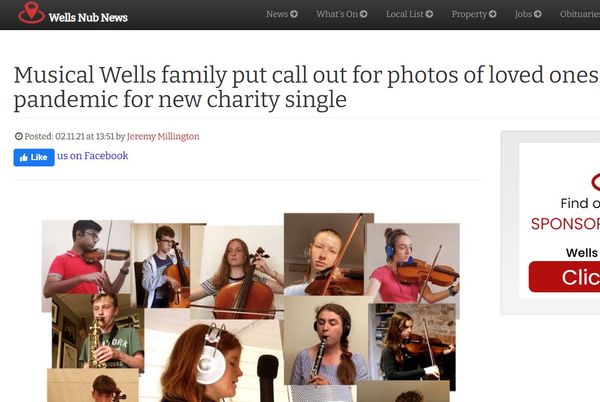 1 Nov 2021
First news of the song goes out to the press: our call-out for images of loved ones.
Oct 2021
The Skylarks Choir record their voices for the song.
Sept 2021
Jeremy and Lorraine's daughter and son both contract Covid, and their daughter Ciara, while still in recovery from this horrible illness, takes it upon herself to record a lead vocal for the song in our home studio. The Portraits and Cruse Bereavement Support make contact and agree to work together, and in association with the Yellow Hearts Facebook Group, to release the charity single this Christmas.
May/June 2021
All performers on the song receive scores of their parts arranged by Jeremy Millington and video themselves at home playing their parts.
February/March 2021
The follow up to The Portraits' version of 'Together In Electric Dreams' is the hot topic in the Millington household and between all the friends of the group. Meanwhile, Jeremy submits our version of Electric Dreams to John Lewis's Head of Marketing whose Christmas ad soundtracks many have commented that our version is highly reminiscent of!
lead up to Christmas 2020
We spearhead the recording, release and promotion of a new, Christmas rendition of 'Together In Electric Dreams' in memory of all the lives lost during the pandemic and featuring in the video the photographs of over 150 loved ones no longer with us, submitted by their families. The song spreads rapidly online and reaches national TV and Radio and reaches no 2 on iTunes.